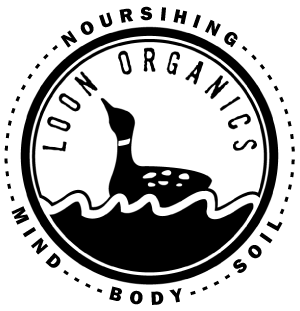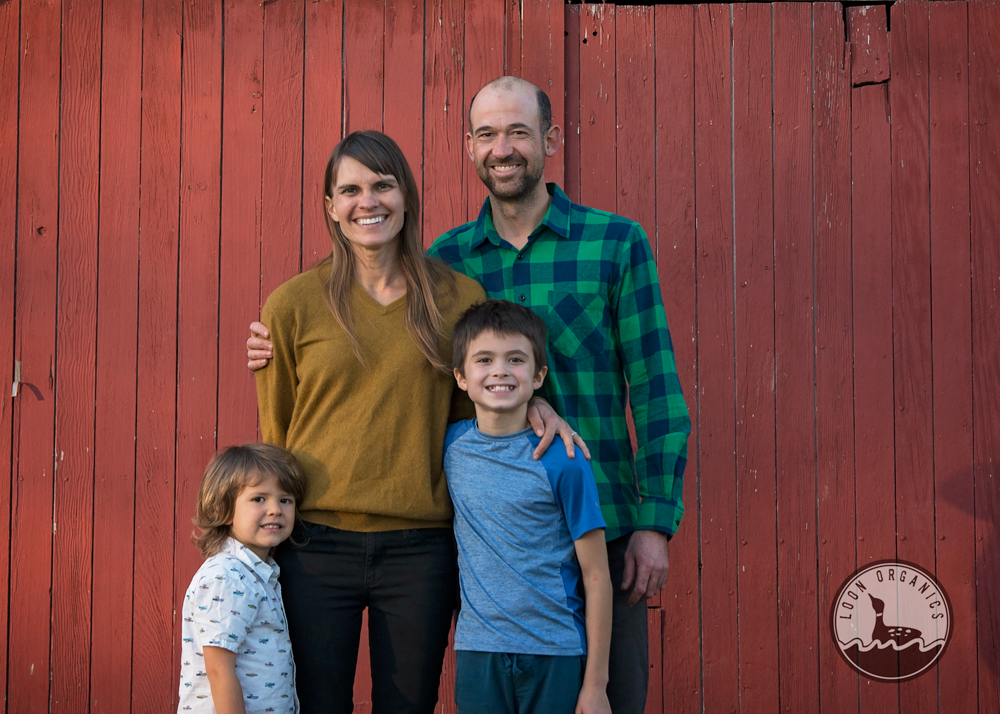 The Farm & People
The LOON ORGANICS mission is TO NOURISH MIND, BODY, AND SOIL. Loon is a 40-acre certified organic farm located 60 minutes west of Minneapolis, MN, co-owned and operated by Laura Frerichs and Adam Cullip and their children Eli and Willie. Laura and Adam have been successfully farming since the early 2000's, with beginnings at the Gardens of Eagan Incubator Farm in 2005, purchasing farm land in 2008, and establishing a passionate and devoted customer base. In 2020, after 15 years of selling at the Mill City Farmers Market in Minneapolis, Loon retired from selling weekly at the market to focus on growing food for our CSA program, local farm-to-school accounts, and local food shelves.
Loon has around 5 acres in certified organic vegetable production with around ¼ acre of hoop house production (growing in-ground in organic soil inside a greenhouse structure). Loon focuses on growing the highest quality, most delicious food possible for our family and local eaters. We grow over 200+ varieties of produce and 40 different crops.
A dedicated staff of returning and seasonal employees and a handful of workshares, help Laura & Adam keep the farm humming and beautiful, while learning organic vegetable production techniques in the process. Five former apprentices have now gone on to start up and run their own successful farming businesses.
In 2015, Loon Organics Farm was chosen as the County Farm Family of the Year.
Thank you for your interest and support of our local, organic family farm!
Why Loons?
We've always held a lifelong love for the outdoors and a deep care for the Earth. Our farm name was inspired by a Boundary Waters canoe trip where the loons called deep into the night from lake to lake. In homage to Minnesota's State Bird, we grow high-quality organic food for our local Minnesota communities. We bring an ethic of care to our land, to the people who work here, and to the people that we feed. Our mission is to nourish Mind, Body & Soil.